Sea Eagle STS10 10ft Frameless Inflatable Fishing Boat
Sea Eagle Stealth Stalker STS10 10 Inflatable Fishing Boat manufactured with Hunter Green material is a new kind of fishing boat. It is equipped for use in a wide range of fishing conditions… on rivers, lakes, bays…in both calm or more inclement weather. As with all Sea Eagle Fishing Craft the STS10 receives impressive 5 Star Reviews hence it is considered my many owners among the Best Inflatable Fishing Boats.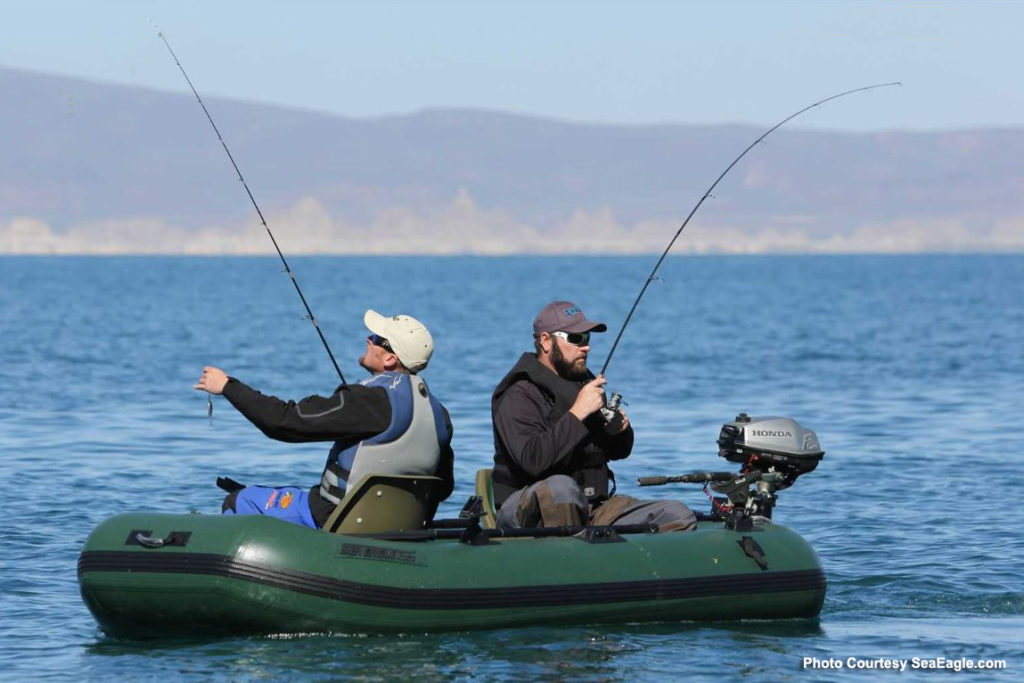 This spacious, portable, light weight inflatable boat which will accommodate two,  features a fully enclosed hull for use on almost any body of water. Wide sectional floorboards provide occupants with plenty of fishing space and a conveniently located stow bag makes for easy access. With 2 built-in 40″ Fish Rulers on the pontoons, measuring you catch will be quick and easy.
The Sea Eagle STS10 utilizes a round-hull configuration with an inside cockpit, this enclosed inflatable fishing boat gives anglers a safe secure feeling while fishing in all conditions.  As a result it is a truly stable and functional fishing craft that can be used in a wide range of fishing and water conditions.
About Sea Eagle Frameless Fishing Boats
Sea Eagle's Frameless Fishing Boats are roomy, lightweight, ultra-portable and pack into a remarkably small bag, so they can be stowed in small spaces and don't require a trailer so you can carry them to those secret fishing spots.
As a result of Sea Eagle Frameless Fishing Boats Manageable Size and Strength it is great for lakes, rivers, bays, creeks or almost any body of water.  
Large air chambers allow these Sea Eagle Frameless Fishing Boats to support an incredible amount of weight yet draft as little as 4 inches of water, so you can have access to shallower waters where larger boats can't venture.
The Sea Eagle 285fpb and Sea Eagle STS10 are equipped with universal Scotty™ Mounts so you can customize these two models as you wish! Outfit them with any Scotty accessory you like. Sea Eagle offers an assortment of Fishing Gear including Scotty Accessories to suit your needs. The PackFish 7 features 2 built-in rod holders to keep your rods secure.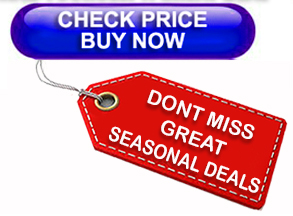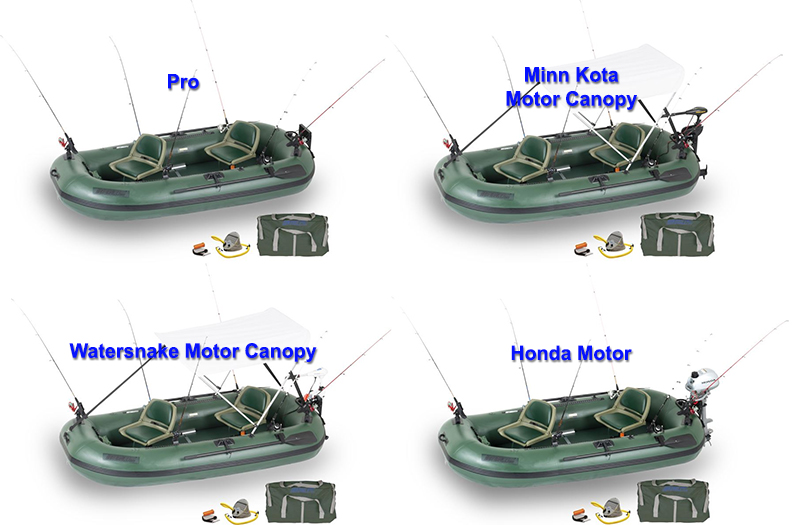 Key Features Sea Eagle Stealth Stalker 10 Inflatable Fishing Boat
Wide Dingy Hull Configuration: For anglers who desire a truly safe and stable boat that can be used in rough or calm waters this boat is an ideal solution as it is completely enclosed with inflatable tubes all around it features tremendous buoyancy and sea worthiness with unusually large inside cockpit space both in length and width. This boat is roomy enough for one or two fishermen to fish comfortably for hours at a time.
With 4 built-in rod holders and 2 Scotty mounts and rod holders, you'll be sure to have space for your favorite fishing rods.  The boat's Scotty® mounts can be outfitted with the included Scotty Baitcaster Rod Holders or with any other Scotty accessory.  These accoessories can include anchors, camera posts, lights, cup holders and more..
Whether Rowing or Motoring this is a really responsive craft.  You will love the design design which means the boat moves along very nicely through rough waters, wide and swift flowing rivers. It can be motored across large lakes and bays. The Sea Eagle Stealth Stalker is a truly safe and stable fishing boat on almost any body of water you take it!
Many Ways To Outfit: Like all of our fishing boats, the Sea Eagle Stealth Stalker provides many ways that it can be configured. With just a wooden floorboard it can be packed into remote areas other boats can't get to.   You can add Scotty™ rod holders and other fishing accessories, pedestal fishing seats and electric or gas motor. Even with accessories, this boat is still light enough for two anglers to pick it up and walk to the water. You can add a canopy to you boat in case you are unlucky to have rain but also useful if you have sun or hot blazing weather.

NMMA and CE Certified
Hunter Green Color
Full fabric floor
Built-In 40″ Fish Rulers on each side of boat
3 Carry Handles
Motor mount receiving brackets
Canopy receiving brackets
Raised oarlocks for better rowing
Take the hard work out of inflating your craft with the Bravo 2 Stage Turbo Electric Pump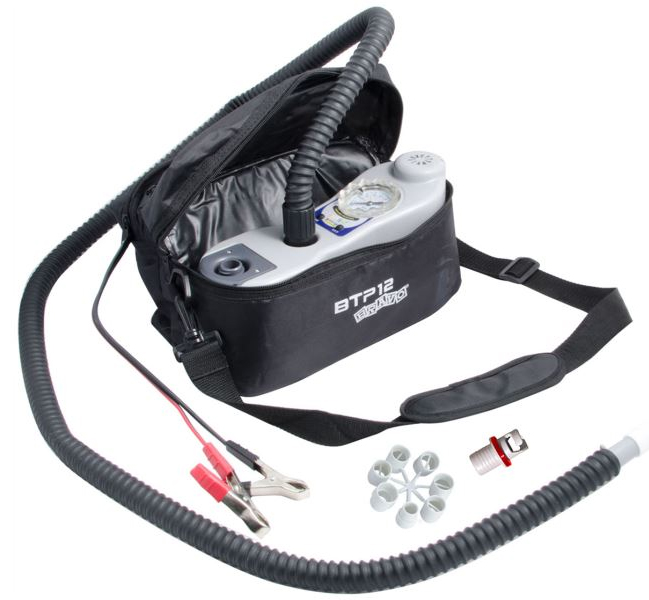 Specification of Sea Eagle STS10 Inflatable Fishing Boat
Person Capacity: 4
Hull Weight: 45 lbs. (78 lbs. with wooden floorboard and motor mount)
Length: 10 ft. 1 in.
Width: 5 ft.
Interior: 7′ 6″ x 2′ 4″
Load Capacity: 4 Adults or 1200 lbs.
Deflated: Approx. 31″ x 40″ x 9″
Chambers: 3 (port side, bow, starboard side)
Tube Diameter: 16″
Air Valves: 3 Recessed One Way
Inflation time: 15 min.
Seam: Quadruple Overlapping Superior Glued Seams
Material: 1000 Denier 36 mil
Engine Capacity:  4 hp gas (20″ shaft minimum, 45 lbs. max weight) or up to 74 lb. thrust electric (min 30″ shaft, 45 lbs. max weight)
Floor: 1000 Denier Reinforced
Speed Estimates: 3-4 mph
Inflation Pressure:3.2 psi