Sea Eagle SE 330 11'2″ 2 Person Inflatable Kayak
The Sea Eagle 330 2 Person Inflatable Kayak is one of the most versatile portable kayaks and is one of USA's most popular inflatable kayaks.   It weighs just 26 lbs. and packs down small enough to fit into the smallest car trunk. Although light it's a rugged kayak able to hold 2 people and easier enough to handle by one person too.  Interior space is ideal for an adult and child or two smaller adults. For those requiring a more spacious kayak please see the larger Sea Eagle SE370 Inflatable Kayak.  As to be expected with Sea Eagle 's High Quality Kayaks it receives many 5 Star Reviews and many would consider the SE330 to one of the Best 2 Person Inflatable Kayaks in their class.
About the Sport Kayaks Series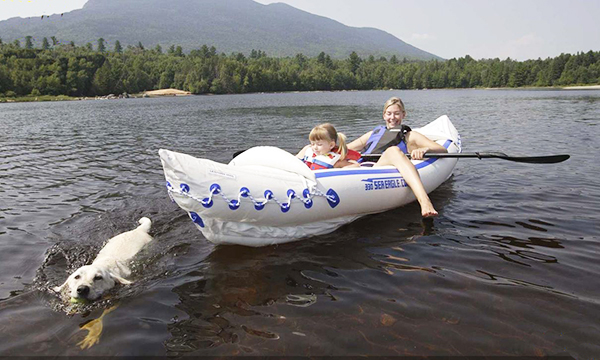 Sea Eagle began in 1968 selling inflatable kayaks not too dissimilar to their current  Sport Kayaks. Obviously since then they have made many improvements including superior one way valves, thicker hull material and an even better material formulation to improve strength, reliability and durability on the water.
Sea Eagle Sport Kayaks pack down to a fraction of their inflatable size and can be easily carried and set up in under 10 minutes.
They are great fun for beginners and experienced paddlers alike. Thanks to their lightweight design and efficient hull shape, the Sea Eagle Sport Kayaks are swift paddling boats and easy to handle by young and old.
Main Features of Sea Eagle SE330 Inflatable Kayak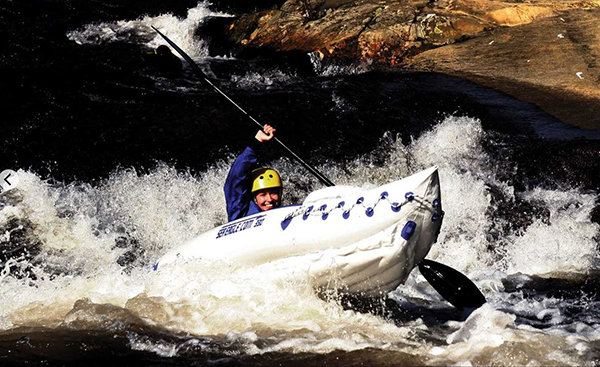 Integral 5-Tube I-beam Floor

Originally 7 tube I-beam floor but changed to to 5 tubes achieving greatly enhanced paddling performance because the paddler sits higher and most of the weight is born by the floor, rather than the side chambers
Because larger I-beam tubes have more rigidity than smaller tubes it created a more rigid inflatable floor to the kayak, with natural chines which enhance the speed and tracking of Sea Eagle's Sport Kayaks, making it easier to paddle long distances.
Two Rear Skegs provide excellent Tracking and Speed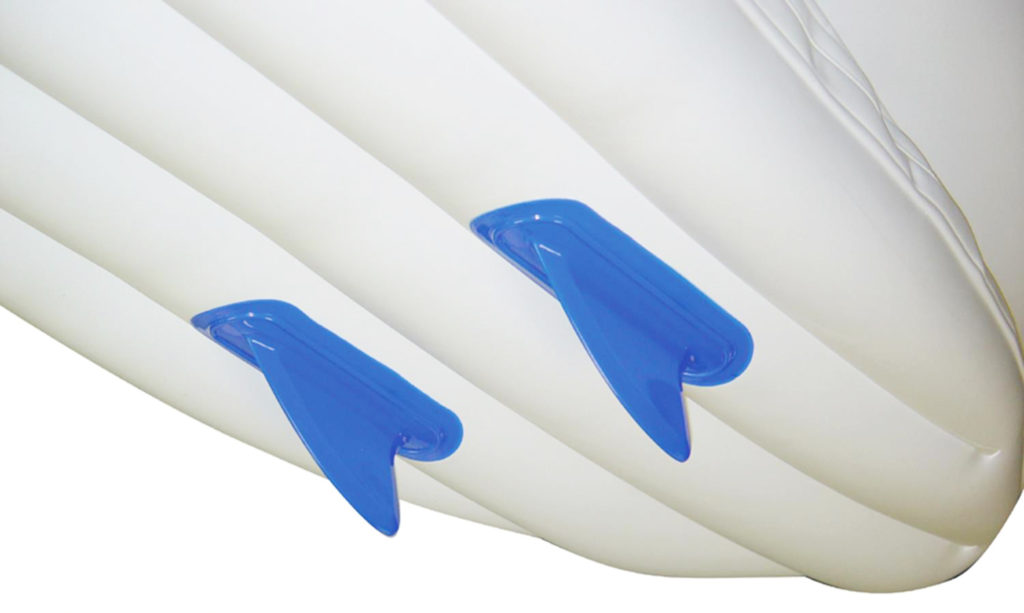 For Kayakers tracking is very important and inflatable kayaks need skegs to track smoothly across the water to avoid wasting energy paddling unnecessarily. Cheaper competitive boats without rear skegs simply weave and wander across the water. The Sea Eagle Inflatable Sport Kayaks feature two molded skegs similar to a surf board. They are made of an almost indestructible molded plastic that will not be harmed by hitting rocks or running up on the beach.
Deluxe one-way Valves on all Air Compartments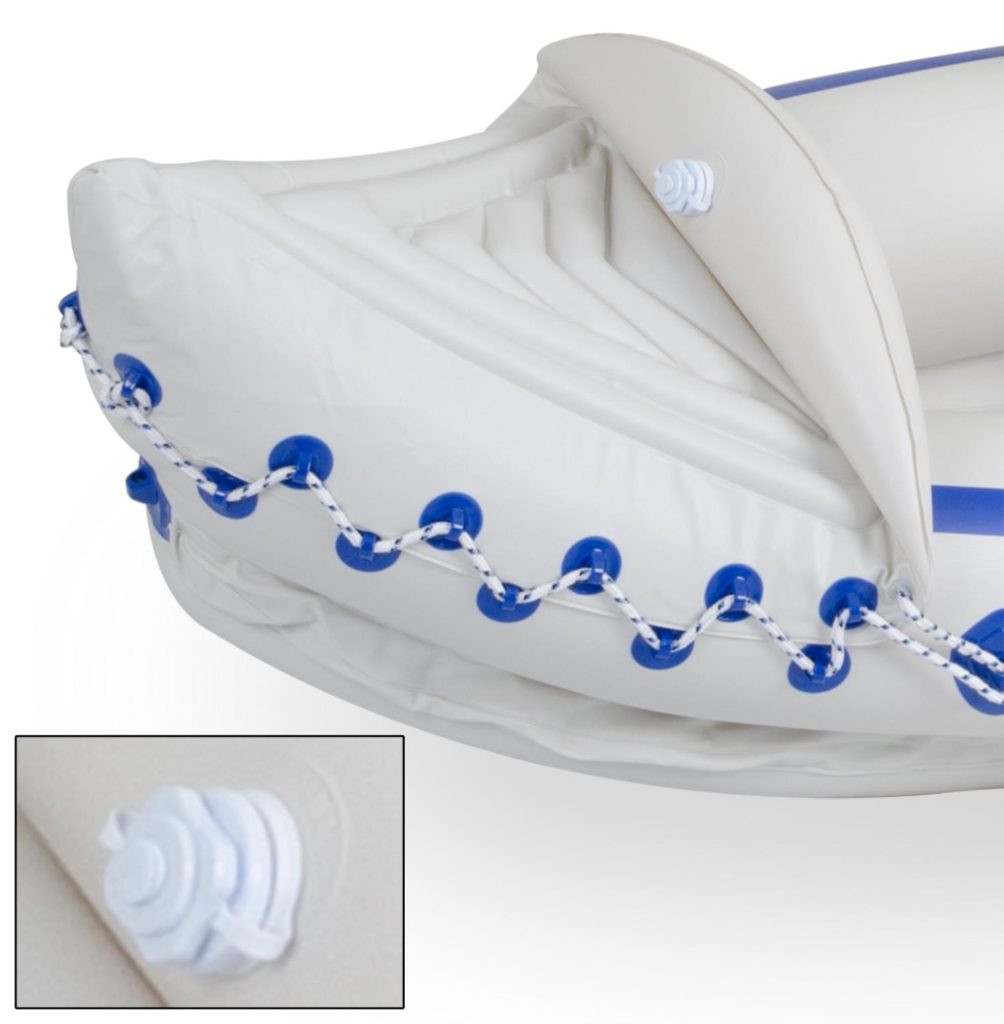 The Kayak's 5 x Deluxe One-way Valves are simple and easy to use and certainly a great improvement over traditional pipe valves which are hard to close, loose air easily and eventually crack. The valves come with an inner diaphragm which allows air to be pumped in without it subsequently escaping. The larger opening of these Deluxe Valves achieves rapid inflation and deflation.


NMMA Certified
Sun & saltwater resistant hull material
Lashed down inflatable spray skirts
Bow & Stern Grab Line
Why Buy the Sea Eagle SE330 Inflatable Kayak?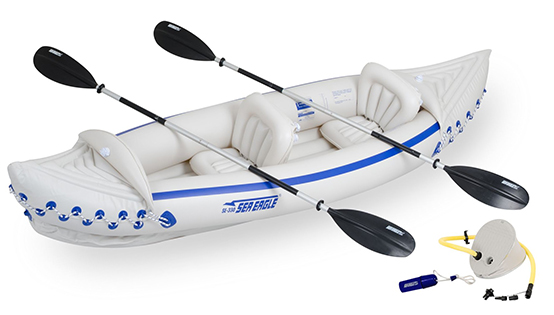 Pros – Sea Eagle's Inflatable Kayaks have evolved over 50 years with improvements every step of the way with improved strength, reliability and durability on the water.  Whilst the size suits a larger adult in can accommodate 2 Persons too – see the Sea Eagle SE370 Inflatable Kayak for a larger mode  Those 5 Star Reviews speak volumes and of course important for many is the fact that Sea Eagle are a US based company.  At the time of writing this (May 2020) you Buy up the basic inflatable kayak at just $228…bargain considering the quality.
Cons – to be objective we should find some criticism but unlike some of the cheaper imported inflatable kayaks it is difficult.  Perhaps the non-discounted price will put some off but you only have to buy this once in the time you might get through 2-3 inferior competitor models.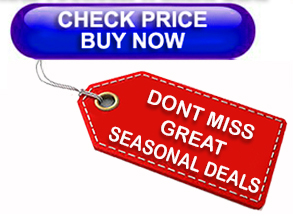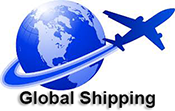 Specification of Sea Eagle 330 Inflatable Kayak
Exterior: 11'2″ x 34″
Interior: 9'6″ x 15″
Deflated: 24″x 16 x 7″
Tubes: 10″ Diameter
Hull Weight: 26 lbs.
Hull Material: 33 mil
Inflation: 6 Minutes
Air Valves 5 Deluxe One Way
Inflation Pressure 1.1 psi
Weight Capacity: 1 or 2 Persons or 500 lbs.
Seam High Frequency Welded
Material 33 mil Polykrylar (K80 PVC)
Floor Inflatable I-beam construction
Whitewater Rating Suitable up to Class III
Supplied with Sea Eagle A42 Foot Pump – why not invest in a Bravo BTP12 Electric Turbo Pump
Photos and Images Courtesy of SeaEagle.com