Sea Eagle 385fta 12'6″ FastTrack Angler Series Inflatable Fishing Kayak
The Sea Eagle 385ft Fishing Kayak is a one, two and even three person rugged fishing kayak that you can take anywhere the fish are hiding!As with all Sea Eagle Fishing Craft the 385fta receives some impressive 5 Star Reviews hence is in considered among'st the Best Inflatable Fishing Kayaks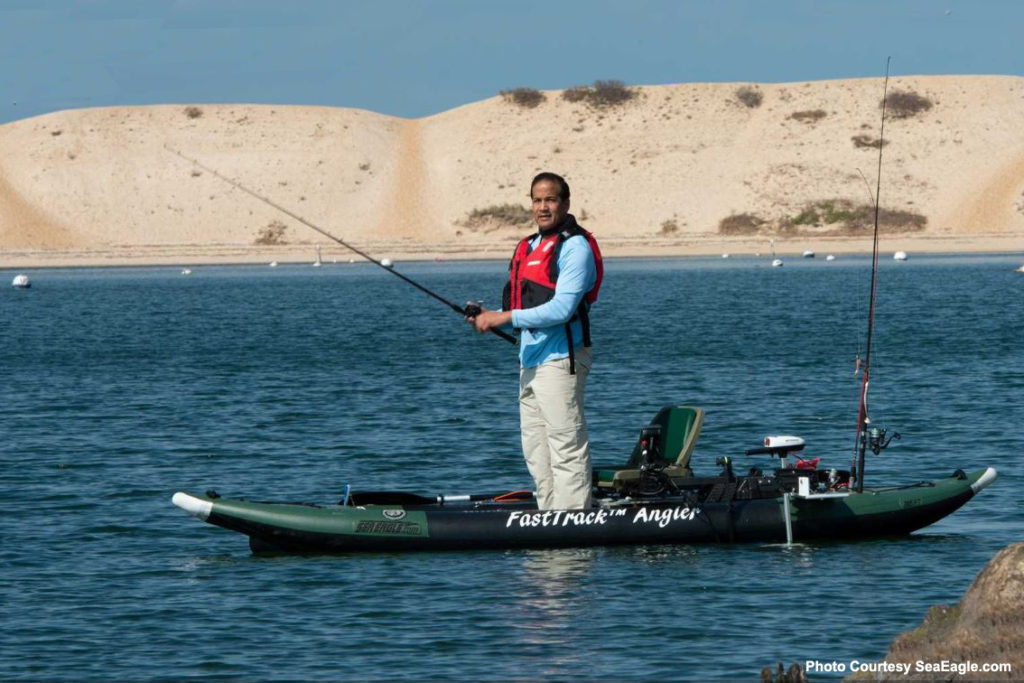 What makes Sea Eagle Inflatables Special?  Their patented, state of the art, external, rigid, inflatable NeedleKnife™ Keel provides a faster, smoother paddling experience. Combine this with the sharper, narrower, tapered bow for faster entry through wind, waves, current and water which gives you an angler's dream kayak.
Wanting something smaller? Then checkout the one person inflatable fishing kayak the Sea Eagle 350fx Inflatable Fishing Kayak
About the Sea Eagle Fishing Kayaks Series
New Sea Eagle Fishing Kayaks are rugged inflatable fishing kayaks. They are designed by and for fishermen who wish to adventure outside traditional methods to catch more fish and bigger fish!
No more do you need that boat, trailer, fuel and ramp fees.  The portability and convenience of these inflatable kayaks let you stow them in your car trunk always ready to go. You'll be reducing your carbon footprint too. Get rid of water pollution and toxic fumes, so there is no more smell of gas that deters fish. You'll be able to minimize setup time and say farewell to crowded boat ramps and inaccessible shorelines.
With this compact inflatable kayak you can stealthily glide into the heart of where you'll find those trophy fish.
Enjoy all the features of these incredible Sea Eagle Kayaks. These include:
FastTracks patented state of the art, external, rigid, inflatable keel.
Thicker nearly indestructible hull material.
Non-slip tough as crocodile hide protective padding.
Built-in rod, tool, hook and lure holders
Integral Fish Rulers.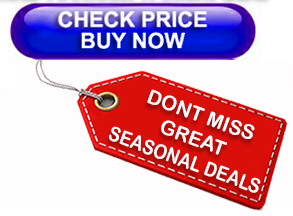 Key Features of Sea Eagle 385FTA Inflatable Fishing Kayak
Customized Front & Rear Spray Skirts – Customized front & rear spray skirts with built-in rod, tool, hook and lure holders plus storage below and elastic cord lacing on top for additional storage.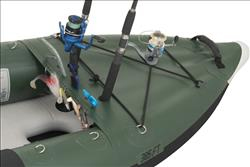 Non-slip Crocodile Hide EVA Foam Protective Floor Pad – Non-slip crocodile hide EVA foam protective floor pad. Prevents slipping while providing extra protection against punctures and lacerations from fish, hooks and fishing tools.
Patented NeedleKnife™ Rigid Inflatable Keel – The unique external drop stitch construction inflatable keel allows the FastTrack™ Angler to paddle far faster and straighter than other inflatable kayaks. The inflatable keel features sharp bow and stern molds that slice through wind, waves and current for a super fast, super clean entry and exit.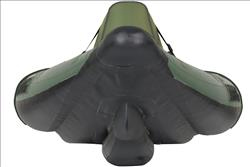 Built-in 36″ Fish Ruler – The 385fta FastTrack™ Angler has a conveniently located built-in 36″ Fish Ruler.
Reinforced Side Walls – Reinforced side walls made with 2000 denier which is nearly indestructible fabric. Obvously this is added protection where anglers need it most, protecting against sharp fins, hooks, abrasions, and abuse.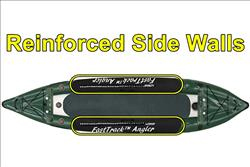 Large Removable Rear Center Skeg – A nice feature of this design is that the skeg can be removed with the FastTrack™ inflated or deflated. Simply remove it for whitewater and skinny water adventures so eliminating it as an obstruction. Then replace it for flat water to reduce yawing – swinging to the right or left. This feature increases the boat's track-ability during long flat-water touring, maximizing efficiency.

Take the hard work out of inflating your craft with the Bravo 2 Stage Turbo Electric Pump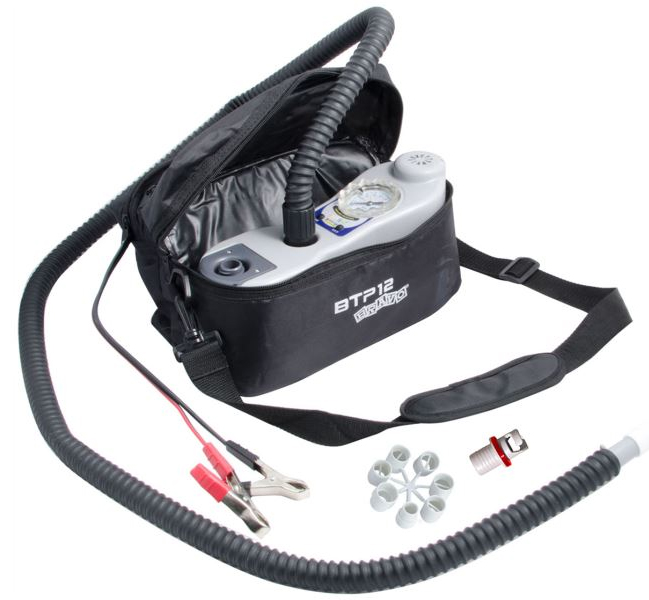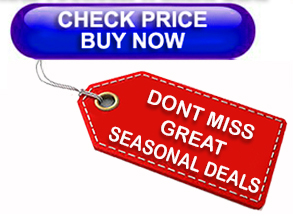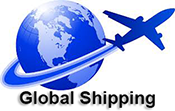 Specification of Sea Eagle 385fta Inflatable Kayak
Person Capacity: 3
Hull Weight:45 lbs.
Length:12 ft. 6 in.
Width: 3 ft.
Interior:11'7″ x 18″
Load Capacity: 3 Persons or 635 lbs
Deflated: 36″ x 15″ x 20″
Chambers: 4 (port, starboard, keel, floor)
Tube Diameter: 9.5″
Air Valves: 4 Recessed One Way
Inflation time: 7 min
Seam: Electronically Welded, Quadruple Overlapped Seams
Material: 1000 Denier Reinforced
Engine Capacity: 34 lbs. thrust electric (max engine weight 15 lbs)
Floor: Removable High Pressure Drop Stitch Floor
Whitewater Rating: Suitable up to Class II
Inflation Pressure: 3.2 psi