Sea Eagle 385ft 12'6″ FastTrack Series Inflatable Kayak 1,2 or 3 Person
The Sea Eagle 385ft FastTrack Inflatable Kayak is a rugged kayak that you can take anywhere.  Perfect for big lakes, open bays, long meandering rivers and intimate salt marshes. The FastTrack 385ft is suitable for one paddler and a lot of gear or 2 and even 3 paddlers with less gear. The 385ft Inflatable Kayak receives many  5 Star Reviews hence it is considered my many among the Best Inflatable Kayaks.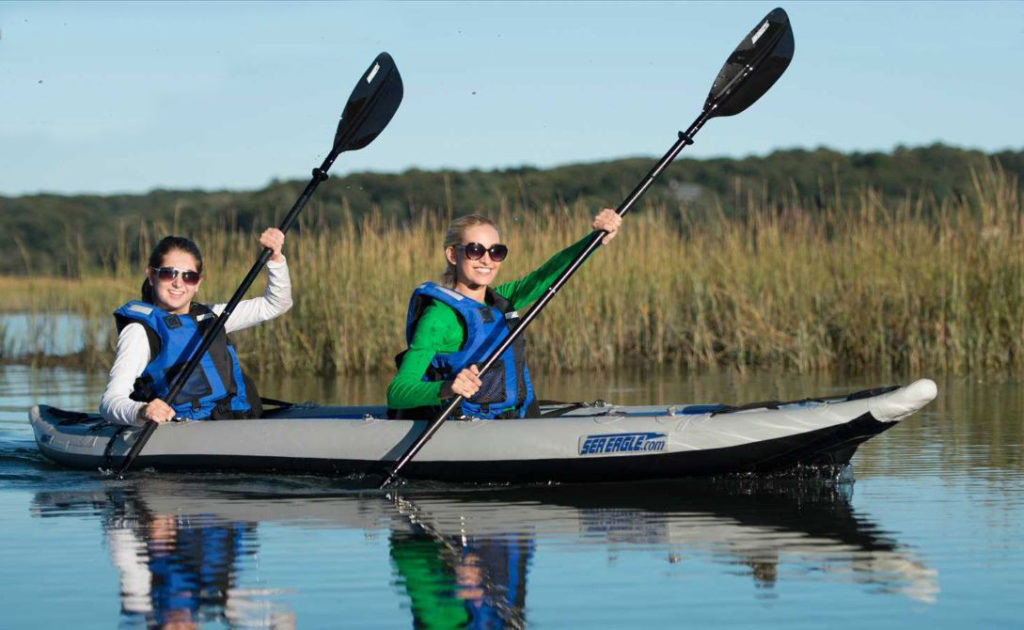 About the Sea Eagle Kayaks Series
Sea Eagle FastTrack™ Kayaks are extremely stable, yet very quick and ultra light! This unique combination of stability and speed make these kayaks an ideal choice for both young,and old. They feature large side tubes and state of the art "NeedleKnife" rigid molds at both the front and back  With their high pressure drop-stitch keel you achieve cleaner entry and exit through current, wind, waves and water. These features ensures that the 385ft paddles faster and easier with greater glide in a wide variety of open water conditions.
A great feature is the fact that Sea Eagle FastTrack™ kayaks are far lighter than most all-rigid kayaks. Rigid kayaks can weigh 65-70 lbs whilst the Sea Eagle FastTracks™ weigh just 35 & 44 lbs respectively. This makes handling them a dream by comparison. Obviously a major plus is the fact that FastTracks™ are inflatable they can be packed into a bag that's a mere fraction of their size!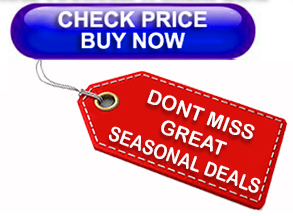 Key Features of Sea Eagle 385FT Inflatable Kayak
Sleek Asymmetrical Shape

The FastTrack's sleek asymmetrical shape is tapered and narrow at the bow whilst being broader at the stern, allowing it to punch through waves faster and easier.
Sea Eagle's Patented NeedleKnife™ Rigid Inflatable Keel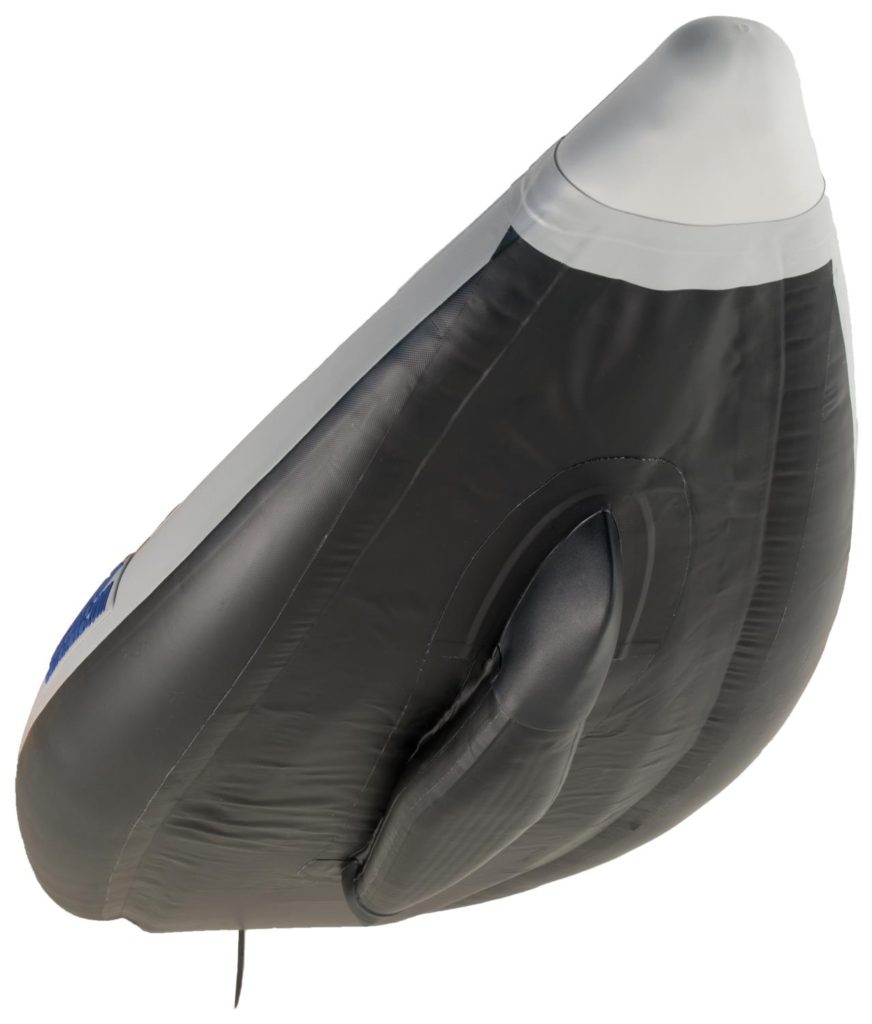 The special external drop stitch construction of the inflatable keel allows the FastTrack™ to paddle far faster and straighter than other inflatable kayaks. The keel features sharp bow and stern molds that cut through wind, waves and current for a super fast, super clean entry and exit. The inflatable bow keel also provides the buoyancy and lift necessary to ride over waves and further improve speed.
Super Rigid Drop Stitch Floor On Top Of Outside Floor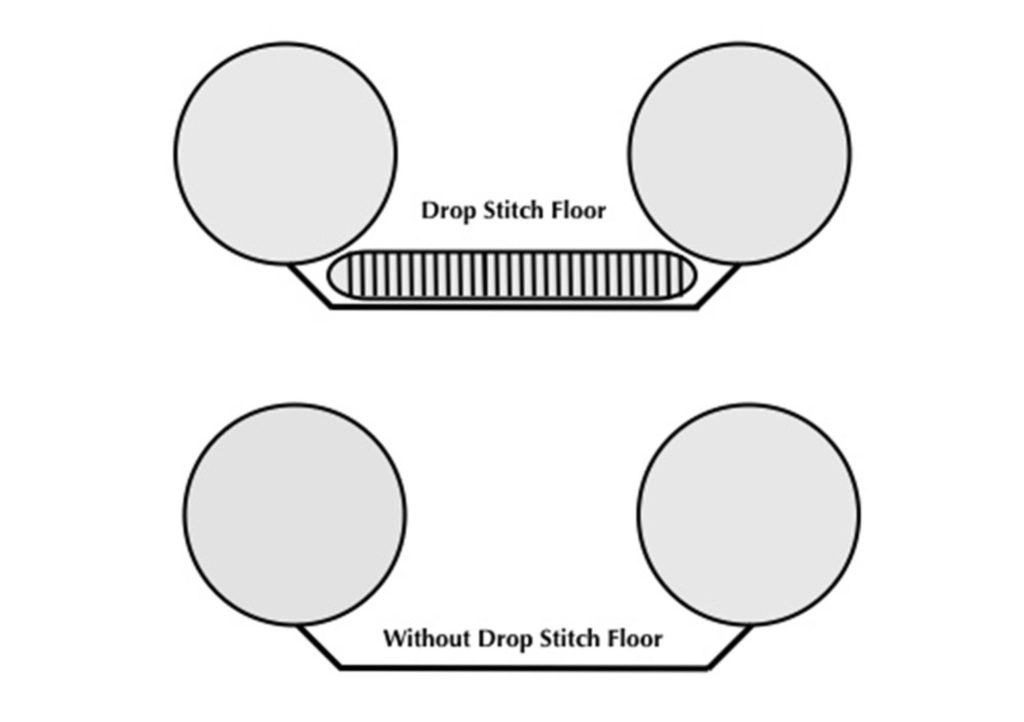 The unique modular design of the Sea Eagle FastTrack™ features a super rigid, high pressure, drop stitch floor that sits on top of an outside floor. This has several advantages. The high pressure DS floor provides great rigidity and rigid hull like performance. The reinforced outside fabric floor provides a double layer of added protection where it's most needed. The modular design allows the DS floor to be easily removed for quick and thorough cleaning.
Large Removable Rear Center Skeg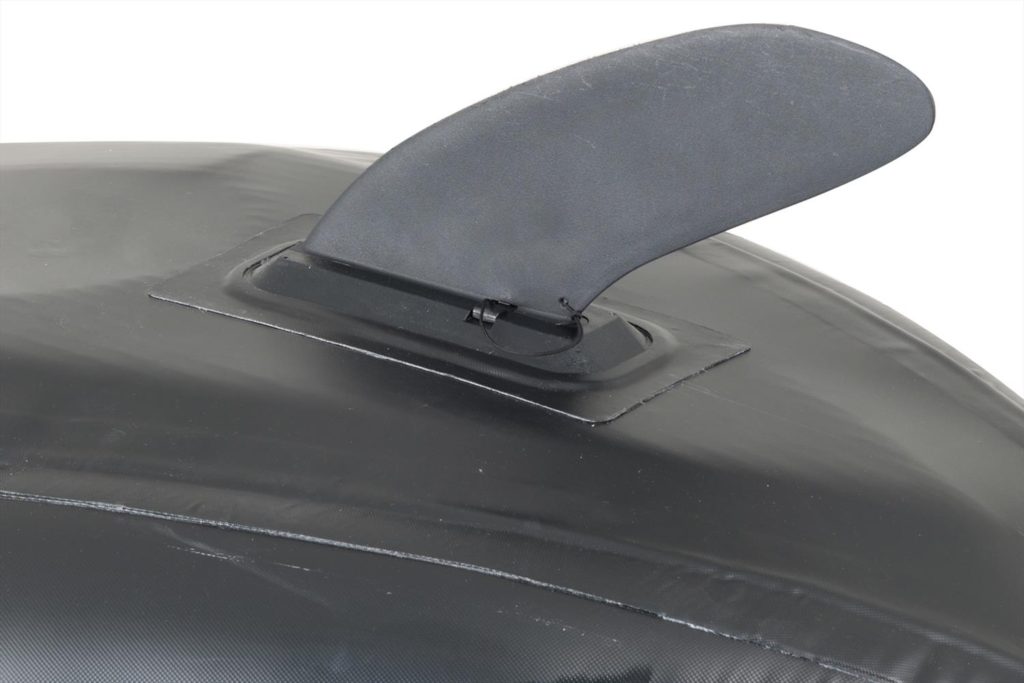 A nice feature of these  FastTrack kayaks is that the skeg can be removed with the FastTrack™ inflated or deflated. Simply remove it for whitewater and skinny water adventures (eliminating it as an obstruction)and replace it for flat water to reduce yawing (swinging to the right or left). This increases track-ability during long flat-water touring, maximizing efficiency.


NMMA Certified
Patented outside drop-stitch high pressure keel with rigid NeedleKnife™ bow mold for fast and true tracking
4 Deluxe one way recessed air valves
2 screw type floor drains that open and shut
Bow & stern deck rigging
Separate inner high pressure drop-stitch floor for greater rigidity & structural strength
Large removable skeg at rear to control yaw and improve speed
18 D-Rings to secure seats and gear
Bow and stern grab handles
Sun & saltwater resistant hull material
Nylon carry bag, repair kit & printed instructions
Rated for Class II rapids.
Why Consider Buying the Sea Eagle 385ft Inflatable Kayak?

Pros – The construction of the the Sea Eagle FastTrack Kayaks is second to none, evolving over their 50 years+ of manufacturing kayaks.  The FastTrack series is special in that the sleek shape allows you to power effortlessly through the water.  The size ids great as their is enough room for 2 paddlers plus gear for that adventure  You can start with the basic package and upgrade later or buy one of the 8 different packages which include a motor, fishing rig and even a rowing kit.  A great Lightweight and Fast Kayak.  Of course you can always consider the larger Sea Eagle 465ft
Cons – As with all Sea Eagle craft it is hard to find fault but the cost might not be considered a bit steep.  Do bear in mind though these boats are made to last.  If cost is an issue at the time of writing (May 2020) this the 385ft are discounted by up to $350. 
Take the hard work out of inflating your craft with the Bravo 2 Stage Turbo Electric Pump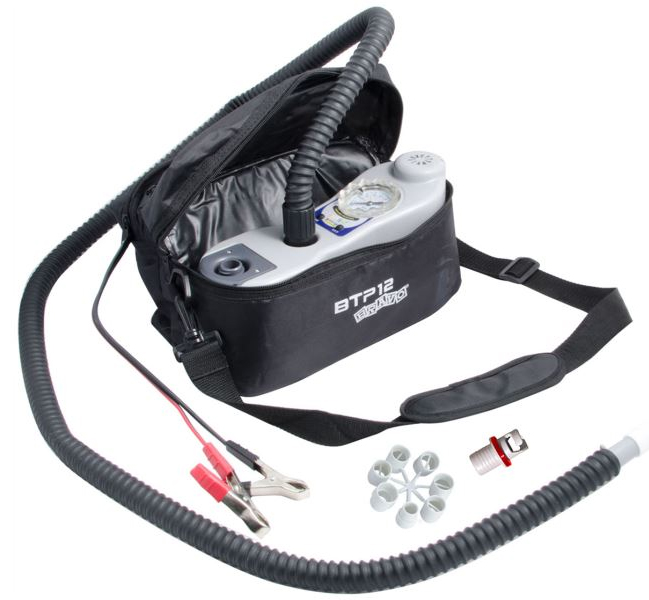 Specification of Sea Eagle 385ft Inflatable Kayak
Person Capacity: 3
Hull Weight:45 lbs.
Length:12 ft. 6 in.
Width: 3 ft.
Interior: 11'7″ x 18″
Load Capacity: 3 Persons or 635 lbs
Deflated: 36″ x 15″ x 20″
Chambers: 4 (port, starboard, keel, floor)
Tube Diameter: 9.5″
Air Valves: 4 Recessed One Way
Inflation time: 7 min
Seam: Electronically Welded, Quadruple Overlapped Seams
Material: 1000 Denier Reinforced
Engine Capacity: 34 lbs. thrust electric (max engine weight 15 lbs)
Floor: Removable High Pressure Drop Stitch Floor
Inflation Pressure: 3.2 psi
Photos and Images Courtesy of Sea Eagle.com