Wakefoil AK Surf Series Foil
The WAKEFOIL SS Foil Set from Liquid Force is the ultimate hydrofoil surfing set up! It's built to give you maximum control and foil engagement no matter whether you are riding behind the boat or catching ocean swells. This Wakefoil AK foil set comes fully equipped with the new efficient WAKEFOIL SS 24″ Mast and the WAKEFOIL SS Surf Wings, that offer the lowest lift coefficient in the industry.
Features of Wakefoil AK SS Foil Set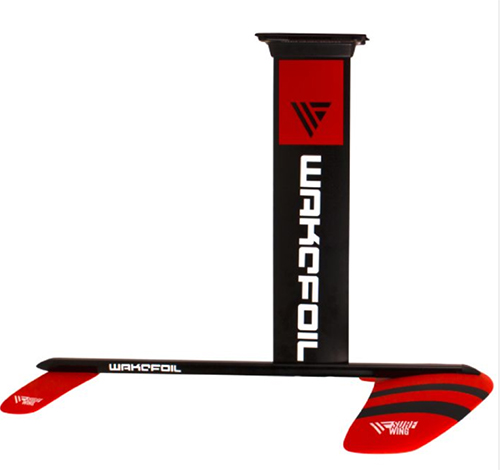 The wings on this Wakefoil AF Foil begin to lift at speeds as low as 4 mph and maintain foil engagement at speeds as high as 26 mph. Bolted together securely with the durable aluminum alloy fuselage your WAKEFOIL SS foil set will be ready to go to take you places you've never dreamed possible. The foil set includes all the hardware you need to secure the foil system and board together, as well as wing covers to keep your precious wings protected when not in use.
WAKEFOIL SS 24in Mast
WAKEFOIL SS Surf Wing Set
WAKEFOIL SS Aluminum Alloy Fuselage
WAKEFOIL SS Wing Covers
WAKEFOIL SS Hardware Kit
Grease to be used on screws during assembly
SKU 2187552