Sea Eagle FastCat 12 Catamaran Inflatable Boat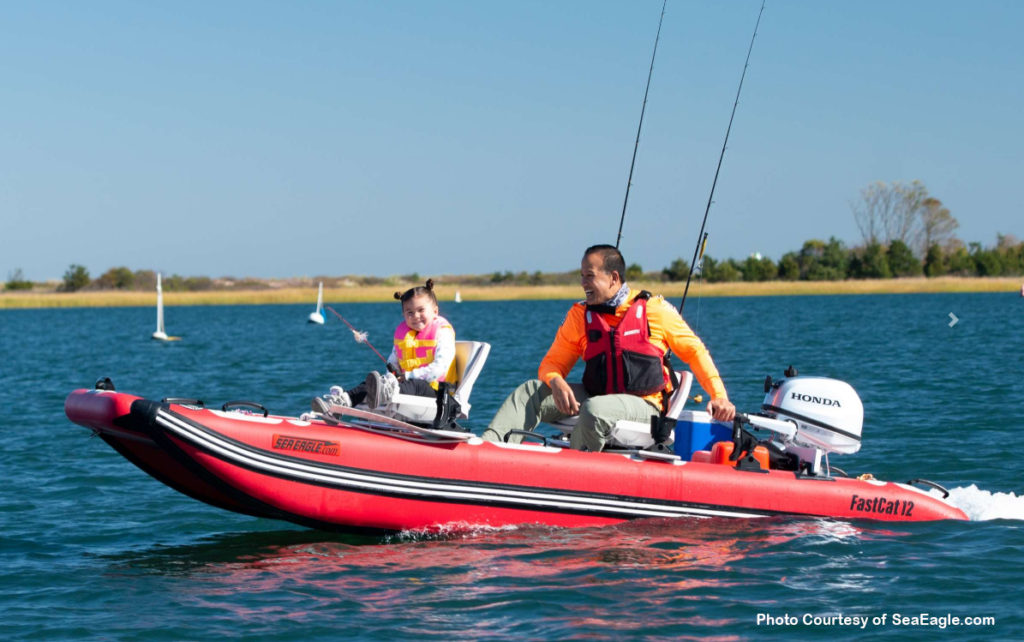 The Sea Eagle FastCat 12 Inflatable Catamaran is an incredible new addition to the Sea Eagle range of inflatable boats.  If you are planning on buying a great 2 seater inflatable don't do it with first checking out this boat as it provide one of the smoothest rides on the water.
The catamaran hull is designed to lift the boat up and ride on top of the water.   No more bouncing around the waves and getting bruised
This catamaran-style, rigid, high-pressure, all-drop stitch constructed, easy to set up hull is the most innovative boat to hit the market! Preventing the slapping of traditional hulls. Friction is reduced, increasing fuel economy, and with four independent high-pressure safety air chambers, you're guaranteed added safety.
The boat assembles in lightning quick time, is easy to pack up, fits into most any truck or SUV, and will entirely change the way you view inflatable boats!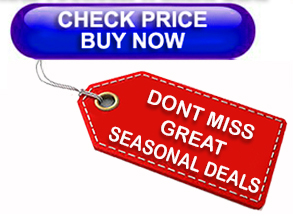 Features of Sea Eagle FastCat 12 Inflatable Catamaran
The Revolutionary All Drop-Stitch Inflatable Catamaran Boat , the Sea Eagle FastCat12 is unique in so many ways with almost unlimited advantages:
1. It is a 12'10" fishing/recreational boat with a catamaran hull.
2. It rolls up and fits easily in any car trunk, SUV or flat bed truck.
3. It is made with double layer all Drop-Stitch technology that inflates to 15 psi and provides tremendous toughness and rock solid rigidity.
4. It takes an electric or gas motor up to 6 hp so it can be used on small ponds, inland lakes, wide open bays or seas & oceans…this is a boat that can be motored
very long distances.
5. It draws only inches of water and can be fished in deep or shallow waters.
6. With a 6 hp Honda® motor, the FastCat12 goes 15 mph with 1 person or 12 mph with 2 people.
7. It is the most portable, practical,economical inflatable
NMMA & CE Certified
All rugged, high-pressure, reinforced, drop-stitch construction
4 x Independent safety air chambers
7 x Conveniently located grab handles
Dual EZ-attachment seating system
Removable transom for easy storage
High-strength bow ring
Non-slip EVA foam covered deck
Canopy attachment grommets and D-rings
Dual Universal Scotty Pads for use with optional Scotty accessories
Bottom and side protective bumper guard rubbing strakes
Specification of Sea Eagle FastCat 12
Exterior: 12'10" x 4'8″
Interior: 10'5″ x 3'4″
Hull Weight: 113 lbs. with Transom
Hull Material: 2 Layers of 1000 Denier Fabric
All Drop-Stitch Construction
Thickness: 8″ Side Chambers; 6″ Floor Chamber
Inflation: 15 Minutes
Weight Capacity: 2 Persons or 1200 lbs.
Motor Capacity: 6 hp, 15″ Shaft, 75 lb. Max Wt.
Deflated: 57″ x 27″ x 16″