Alpacka Raft Wolverine Inflatable Whitewater Packraft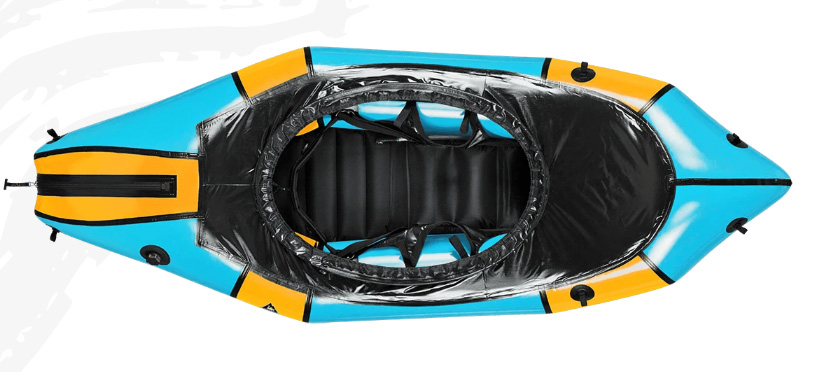 The Alpacka Raft Wolverine is built for Whitewater Rafting with their Rally Hull, high-performance whitewater rigging, Cargo Fly zipper internal storage system and Whitewater Deck.
The Rally Hull is Alpacka Raft's highest performance whitewater hull with a center panel stern for stability and a rockered bow for punching over holes and carving eddy turns. The Wolverine is lower volume than the Alpacka Raft's Gnarwhal for quicker engagement and predictable edging. The whitewater rigging includes an adjustable foam backband, ¾ length seat and foot brace and patented 4-point thigh straps.
Are you trying to choose between the mid-volume Wolverine and the high-volume Gnarwhal?
You'll love the Wolverine if you want to squeeze as much as you can out of a rapid with a quick and easy to edge packraft that likes to hit every eddy and play feature and boof off every lip. You'll love the Gnarwhal if you want a forgiving and easy to paddle packraft that takes the intimidation out of paddling moderate whitewater, if you want to charge hard in bigger water and features, or if you need to carry a large cargo load on a long trip.
The Wolverine can be reliably rolled by skilled boaters with thigh straps with the Wolverine a bit easier for most people. The Wolverine is sized to fit most average sized adults, but larger and heavier (over 6'0" and 220lbs) paddlers will fit better in the Gnarwhal while smaller and lighter paddlers (under 5'7" and 150lbs) will fit better in the Wolverine.

Alpacka Raft Wolverine Inflatable Whitewater Packraft Features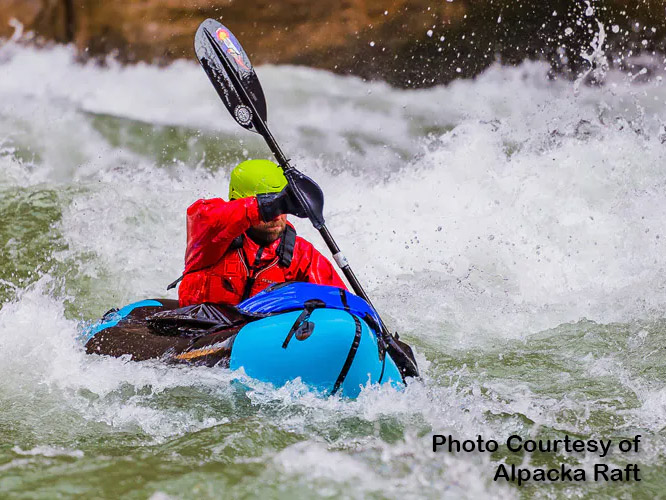 Shape – Rally Hull
Tube Diameter – 10ft 6in
Fit – Whitewater
Valve – Temper assist valve for inflation and deflation
Attachments – 4 bow grab loops, 2 stern grab loops, 2 double D-Rings, 2 ankle loops, 2 multi-slot strap plates, and 2 strap plates
Seating & Rigging – 3/4 Length WW Seat, WW Foot Brace, Adjustable Foam Backband, Patented 4-point Thigh Straps
Build Configurations – Whitewater Deck or Self Bailer
Cargo Fly -Standard (Internal Dry Bags sold separately)
Materials – Proprietary 210-denier high count nylon hull and 840-denier ballistic nylon floor (Made in USA). 420d nylon hull is available for a heavy duty option.
Includes – Inflation Bag, Stuff Sack, and Basic Repair Kit
Whitewater Deck Models also include one-piece PEX coaming and ultralight spray skirt
Manufacturing – Made to Order in Mancos, Colorado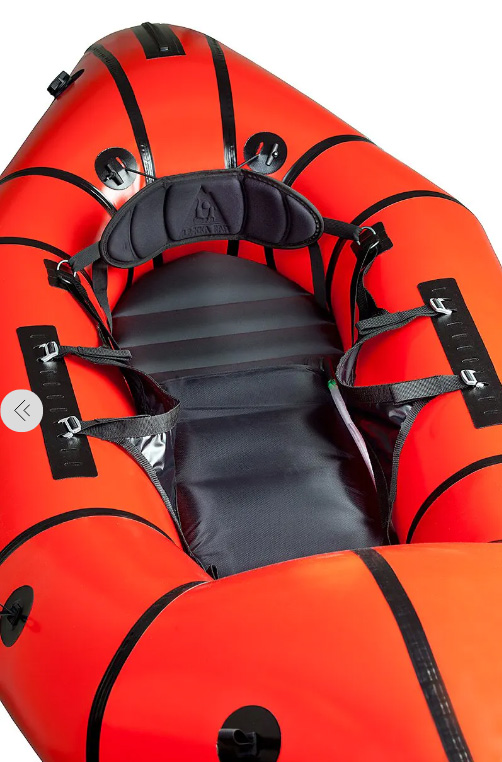 Available in three sizes and 3 colors – see more