Sea Eagle Deluxe Inflatable Kayak Seat
With the Sea Eagle Deluxe Inflatable Seat you can transform your Sea Eagle Needle Nose or Sea Eagle LongBoard Paddle Board into a sit on kayak. A great inflatable seat that provides extra back support for paddling, rowing or fishing. Allows you to sit 5″ off the floor with 14″ of back support.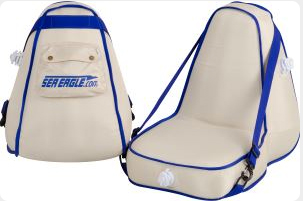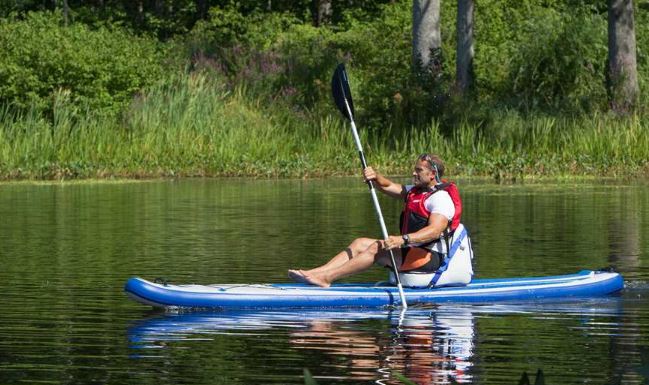 Superior back support
Rear pocket for additional storage
Inflated dimensions: 14″ wide x 21″ deep x 19″ tall
Inflated seat base measurements: 14″ wide x 12″ deep x 5″ high
Inflated backrest measurements: 12″ widest x 14″ high x 9.5″ thickest
Deflated folded size measurements: 14″ x 9″ x 4″
Weighs: 3.5 lbs.